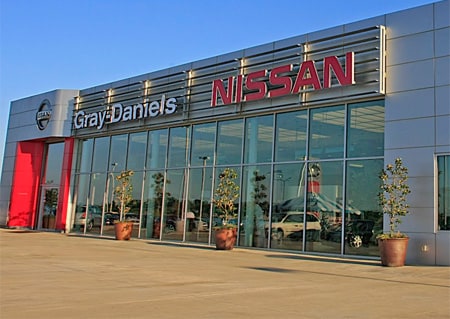 Gray Daniels Nissan North, a subsidiary of Asbury Automotive Group, which is the 7th largest automotive retailer in the country with over 80 stores and over 30 brands, is currently looking for an Experienced Service Advisor with a Proven Track Record!
With our rich history of success and growth, we are looking to expand our workforce and are currently looking for driven, excited, dedicated individuals that are excited at the opportunity to join a winning team, and continue to drive home the culture of success that has been built.
We are looking for experienced service advisors to join our team, and help support our state of the art service facilities.
Experienced Service Advisors
Minimum Base – with Percentage of Overall Service
We run a large volume, so there is always opportunity to earn great, steady income for our advisors.