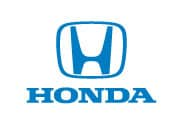 **Service Advisor Opportunities at Crown Honda of Southpoint**
Crown Honda of Southpoint, a subsidiary of Asbury Automotive Group, is currently seeking energetic professionals who are excited at the opportunity to grow within the Automotive Business!
CLICK HERE to Meet our Award-winning team!
Asbury Automotive Group, Inc. (NYSE: ABG), headquartered in Duluth, GA, is one of the largest automotive retailers in the U.S., with revenues over $6.5 billion. Built through a combination of organic growth and strategic acquisitions, Asbury now operates 80 dealerships, encompassing 103 franchises for the sale and servicing of 29 different brands of American, European and Asian automobiles.